Now here's a pretty way to upcycle old wine bottles. Coat the outside of the bottle with some snazzy paint and you've got yourself a custom vase. How cute is this grouping? Use outdoor-grade paint and you could string the bottles from the branches of a tree!
Supplies
Leftover paint
Painters tape
Brushes
Well-ventilated area
Big thanks to my talented friend Lindsay Agnew for this awesome DIY transformation.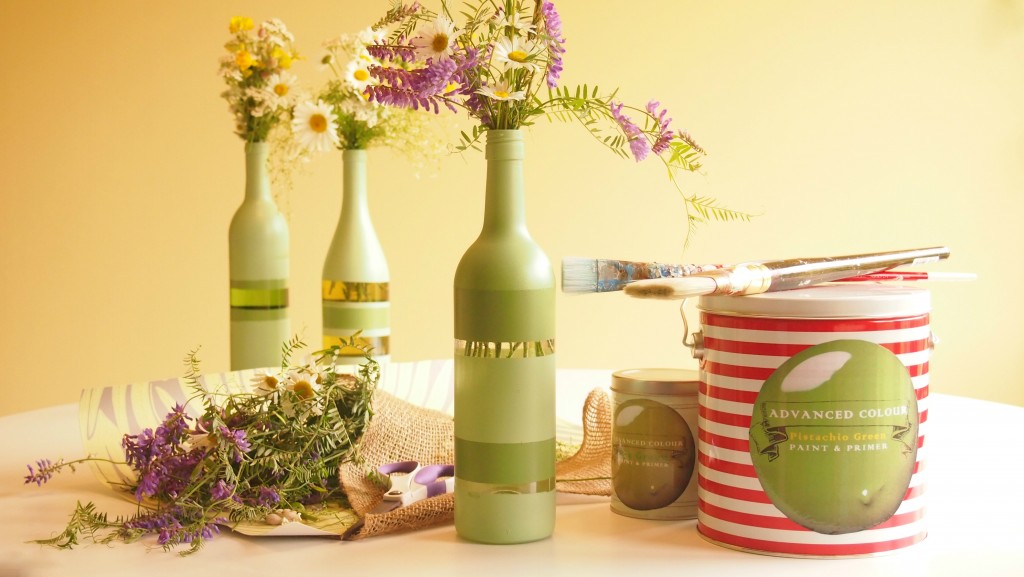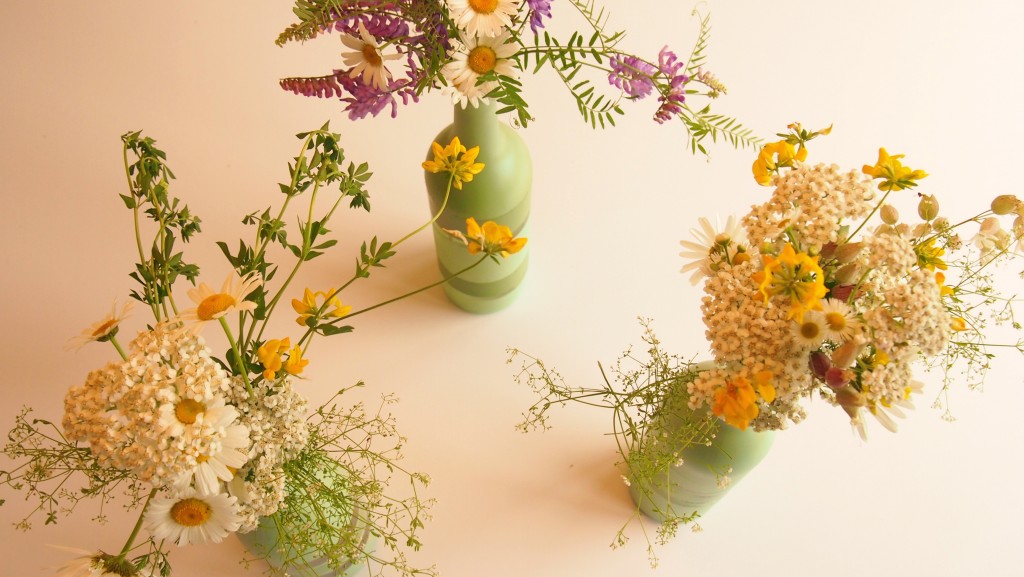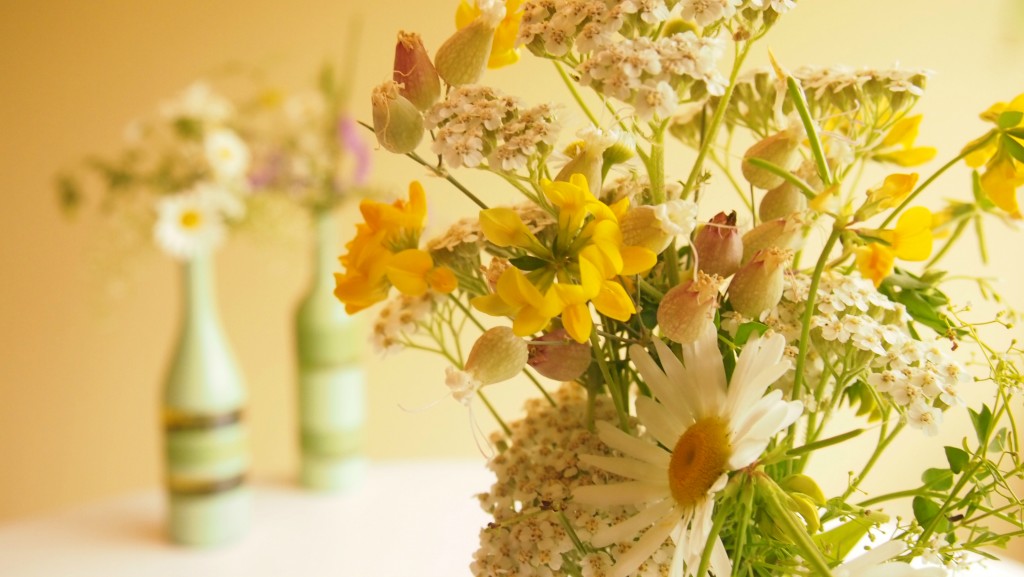 Some Other Ideas
Here are some other ideas for your old wine bottles: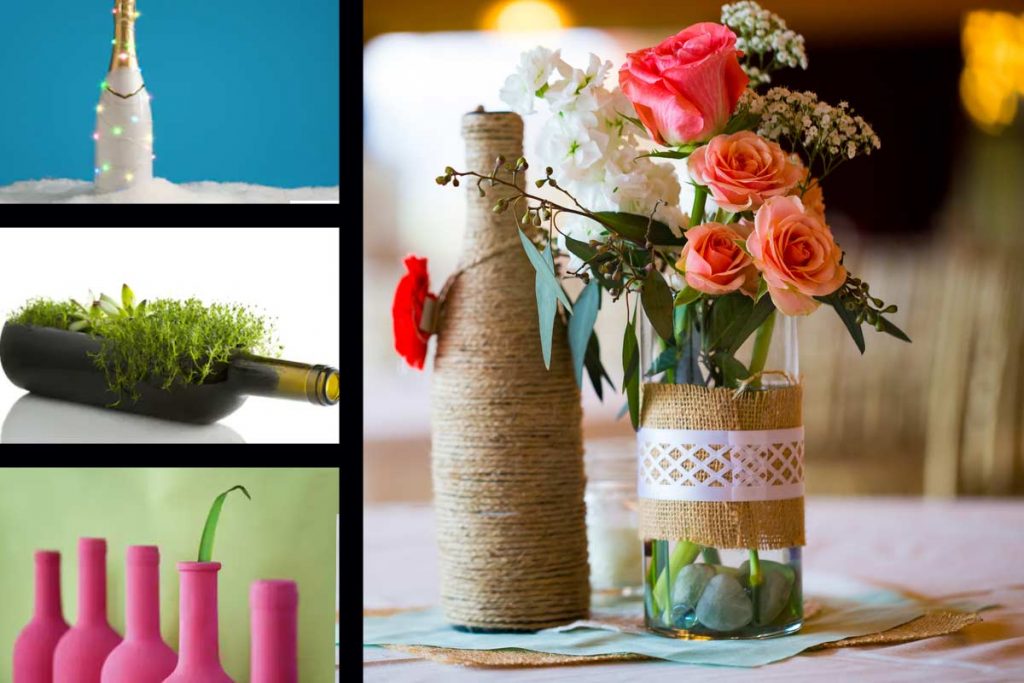 Use it as a centerpiece at your wedding banquet
Cut the upper half and use it as a flower pot
Turn it into a mini Christmas tree!
Cut the top half and use it as an elegant pencil and stationary holder in your budget home office.